Welcome to The Bridge
The Bridge Phone Number (afterschool hours) - 01384 818442
The Bridge is our breakfast and afterschool club. It offers parent and carers a safe, stimulating and caring environment in which children will have opportunities for a variety of play activities including board games, arts and crafts, use of the chromebooks and much more.
The Bridge Breakfast Club runs every school day morning, from 7:30am until 8:45am when pupils are escorted to their classrooms. Children are given breakfast in the morning.
Afterschool Club is also run by school and operated from 3:15pm until 5:45pm. Children have crackers, toast, biscuit, fruit and milk available as a snack.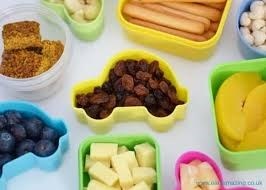 The Bridge is run by our team of kids club staff and supported by our Teaching Assistants, who your child will already be familiar with, thus ensuring that the children have a level of care that is consistent with the school and its expectations and values. Together they make up a dedicated team, who are not only able to offer fun and games but to ensure that they are safe, nurtured and cared for every morning and after school.
| | | | |
| --- | --- | --- | --- |
| | Start Time | End Time | Cost |
| Breakfast Club | 7:30am | 8:45am | £3.50 |
| Afterschool Club Session 1 | 3:15pm | 4:30pm | £3.50 |
| Afterschool Club Session 2 | 4:30pm | 5:45pm | £3.50 |
To book a space in The Bridge, please use SchoolMoney.
All bookings are to be paid for in advance of the session at the time of booking. The booking system will close on the Wednesday before each week, this is to allow us time to have the minimum number of staff required for each session. We of course, understand that there will be times beyond your control and will need to book at short notice; please call the School Office and they will check the availability for the required session.
We accept childcare vouchers from all of the childcare suppliers, if you need to set up your account please speak to us for further information.
Where possible, we encourage you to pre-load your account and top up on a regular basis.
Please click here to read The Bridge Kids Club Policy.
If you need to speak to The Bridge after 4pm, please call 01384 818442.