Platinum Jubilee Celebration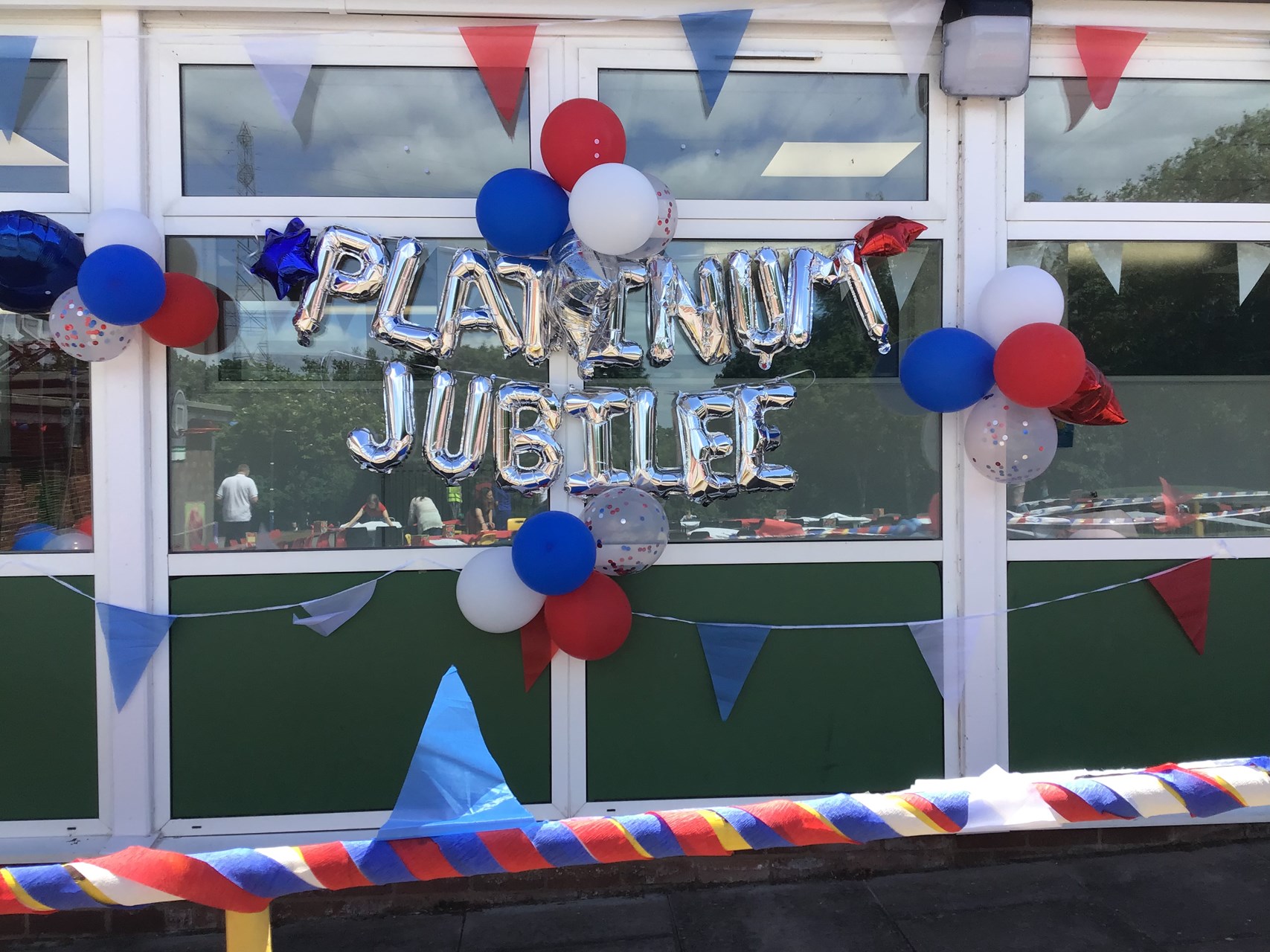 We have had a wonderful afternoon in the sunshine celebrating Her Majesty The Queen's Platinum Jubilee.
Each class has performed either a poem, song or reading.  There were some wonderful outfits fit for a celebration topped of with some spectacular crowns.
Children all enjoyed their chosen cake or biscuit with a drink, watched each other and loved their jubilee teddies all on the tables waiting for them when they came out on the playground after assembly.
It was a wonderful afternoon topped off with everyone on the field playing with each other.
We hope the children enjoyed the afternoon as much as the staff did.
Enjoy your jubilee celebrations next week with your friends and families and see you after the half term break on Tuesday.