Home School Association (HSA)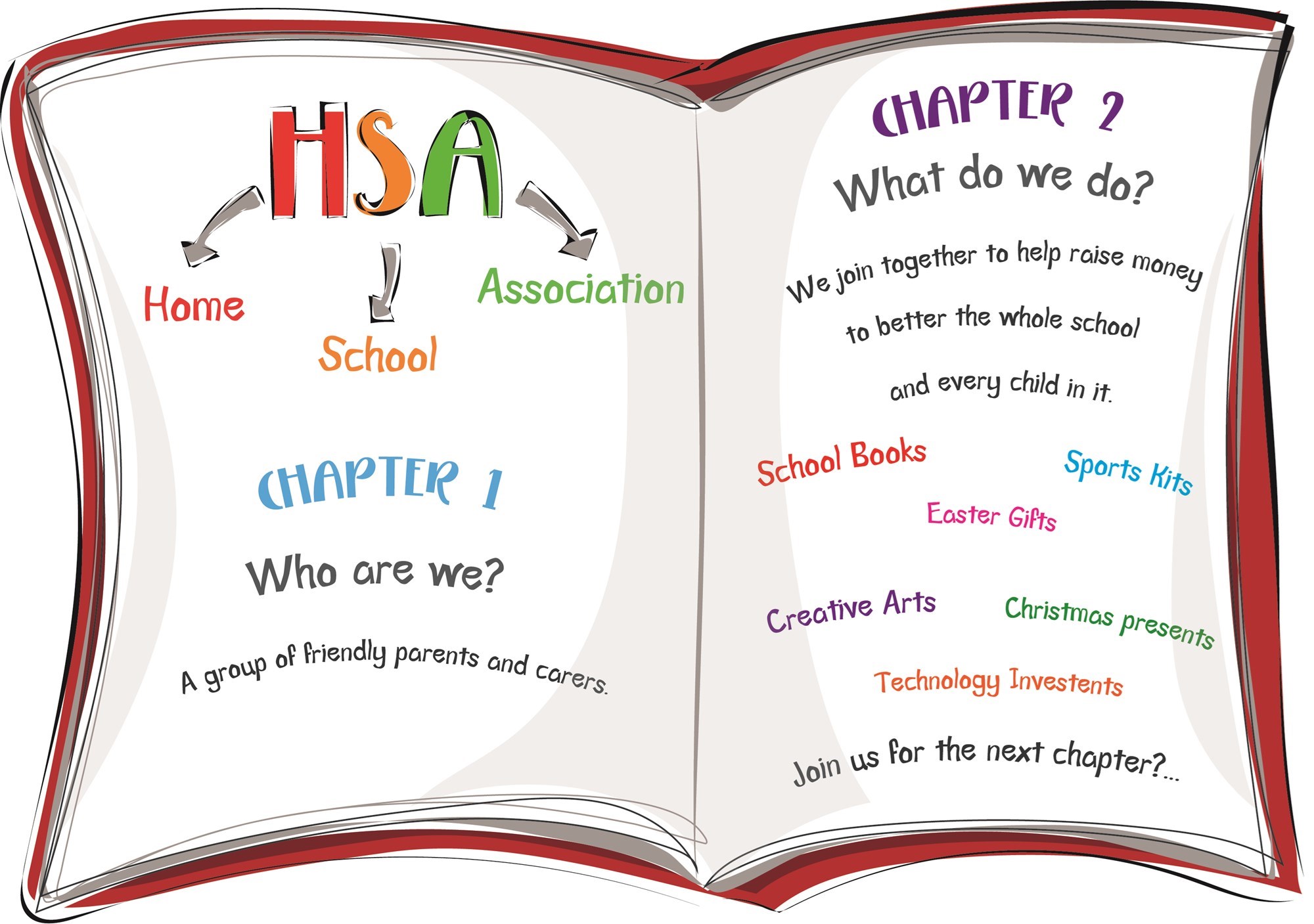 Maidensbridge Home and School Association (HSA) would like to welcome all Maidensbridge families, past, present and future. HSA is an abbreviation for 'Home and School Association'.
The HSA is a small group of volunteers made up of parents, guardians, caregivers and staff from the school. We organise fundraising events throughout the year so that we are able to buy additional items for the school and for pupils, items which are not covered by the school budget. We usually have two main fundraisers each year: a bonfire spectacular in November and a Summer Festival which is to held around July. In addition to these fundraisers, we also hold raffles throughout the year and other smaller fundraising activities.
Examples of how HSA funds are spent:
· Water bottles and book bags for each Reception pupil
· Year Six leavers party and a gift for each pupil
· Forest School Equipment
· Christmas gifts for every pupil and Easter eggs
· Key Stage 1 Playground Pirate Ship and Stage
· A significant contribution towards the refurbishment of the school library
· Various kits for school sports teams
· Touchscreens for a number of the classrooms
· The outside classroom area next to the reception classroom.
The HSA has a small committee with the core roles being Chairperson, Vice Chair, Secretary, Treasurer and Key Stage 1 and 2 representatives. In addition to the committee, other members attend meetings and help out at our events. To ensure that the HSA continues to be a success it is really important that new members join each year. The involvement of members of the school community across all year groups ensures that the HSA truly represents the whole of the school community.
We would like to invite people to attend the next HSA meeting details of which are usually found in the calendar portion of the school life app. Usually, our meetings are held in the staff room at school. Please try to attend if you can to find out more about the HSA and what you can do to become involved.
At the AGM all of the Officer and Committee roles go up for re-election, usually around September/October each year. If you are interested in standing for one of the roles please come along to the AGM.
Many of us joined the HSA upon learning how little time it would take up and the difference everyone that comes to the meetings and helps at events can make. So far It has been a great experience that is very fulfilling, especially when you see your children and their families enjoying the events that the HSA put on! It really isn't a huge time commitment and you will gain the satisfaction of supporting your child's school and make a few new friends too! No one is expected to help at every event, but it is important we get new volunteers to keep the HSA running successfully. We really look forward to meeting any new people that are happy to come to assist in helping put on successful and fun, fundraising events.
Main Roles and Responsibilities of the HSA Committee
| | | |
| --- | --- | --- |
| Role | Main Purpose | Responsibilities |
| Chairperson | To lead the committee, ensuring the HSA is run in line with its constitution and according to the wishes of all members. | Chairs and facilitates meetings in a manner that encourages everyone to contribute. Sets the agenda for meetings and keeps the discussion on track. Delegates tasks to committee members. Ensures decisions are implemented. Liaises with the school about fundraising priorities. Welcomes and motivates new volunteers. Is a designated signatory on the bank account |
| Vice Chairperson | To help lead the committee, ensuring the HSA is run in line with its constitution and according to the wishes of all members. | Helps to facilitate meetings in a manner that encourages everyone to contribute. Helps to keep the discussion on track. Ensures decisions are implemented. . Liaises with the school about fundraising priorities. Welcomes and motivates new volunteers. |
| Treasurer | The treasurer controls the funds in line with the committee's decisions, as well as any legal requirements. They make sure upcoming events are affordable and profitable and report financial information to the rest of the team. | Manages the day-to-day finances. Is a designated signatory on the bank account. Keeps a detailed and accurate record of the financial activity. Reports on the finances at meetings in a clear, concise way. Arranges floats for events. Ensures money is kept safely before and during events. Oversees the banking of the takings from events and fundraisers. Implements procedures for making payments and claiming expenses. Completes the Charity Commission annual return (if registered). |
| Secretary | The secretary ensures that the HSA's activities run smoothly. They use their excellent communication and organisational skills to arrange meetings, take minutes and keep records. | Assists the chair with planning meetings. Communicates with the school and committee members, including circulating information. Takes minutes at meetings, recording the key points, decisions made and relevant action points. Manages communication between the committee, volunteers, school and wider community. Ensures meetings have enough attendees to form a quorum. Keeps records and shares relevant information. |
| Communications and Marketing | The ensures that the HSA's information and messaging is communicated effectively. They use their excellent communication and organisational skills to arrange marketing activities. | Communicates with the HSA members and wider community helping spread news of upcoming events. Prepares the publicity for events, including flyers, posters and tickets. |
Copies of Minutes of Minutes Held: